Welcome to www.wj1970.com
Home of the 1970 WJ Spartans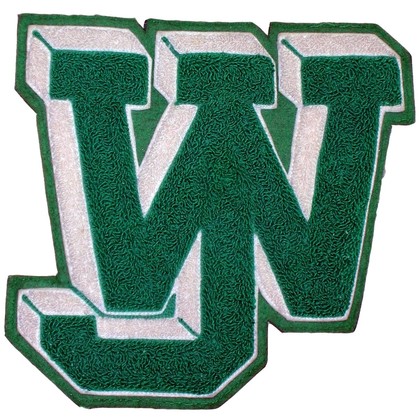 www.wj1970.com is a free site. To register, click on Classmate Profiles at the top of this page. Find your name and click on it. Once you register you can go back and make changes to your profile, add pics, etc anytime. The site is password protected, available only to classmates, not the general public (unless you specifically choose to make your profile public).
Enjoy!
Site Administrators: Kay Davis (Prusiecki) & Hugh Barteman
ANNOUNCEMENTS
WALTER JOHNSON CLASS OF 1970 50th REUNION SURVEY
The purpose of this survey is to gather information and ideas for our 50th Class Reunion in 2020!!
Please take the time to register on this website. It's FREE and we will be posting updated information about our reunion. You can contact us through email with questions or ideas. Thank you in advance. The WJ 50th Reunion Committee
We are planning a 50th Reunion to be held on the weekend of Oct. 9-11, 2020. We are organizing a tour of WJ on Friday afternoon, followed by a casual evening of cocktails/dinner in a Bethesda area restaurant. Saturday night will be the main event, dinner, dancing, & conversation with old friends!! Please respond to each question below.
If you are friends with any other 1970 graduates who are not registered on this website, please encourage them to do so, or provide us with their contact info.
You must be logged in to submit this survey. Please use the login box in the upper right corner.
| | |
| --- | --- |
| 1) | * Would you be interested in attending one or both nights? |
| | |
| --- | --- |
| 2) | * If hotel accommodations are needed, will you need them for Friday night, Saturday night, or both nights? |
| | |
| --- | --- |
| 3) | * Would you be bringing a spouse or significant other? |
| | |
| --- | --- |
| 4) | * We need to put down deposits for a reunion event planner and to book the venue for Saturday night. Are you willing to pay a $100 deposit upfront that will be discounted on the final cost of the reunion ticket? |
| | |
| --- | --- |
| 5) | * What events or activities would you like to have included for Saturday and Sunday afternoons? Please note your choices, and/or suggestions in the comments section below. a) Tour a winery or brewery b) Hike(walk slowly!) C & O canal and picnic at Great Falls c) Tour or boat ride in Annapolis d) Golf Outing e) Tour Glenstone museum in Potomac f) Visit monuments, museums in Washington, D.C. |
| | |
| --- | --- |
| 6) | If you answered YES to question #3, please send a check, payable to WJ Class of 1970, to: Catherine Duff 13217 Idlewild Dr. Bowie, MD 20715 |